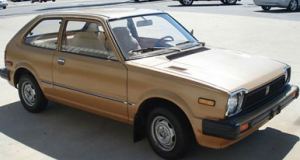 Make money renting your car
First of all, you can make serious money with this if you have an extra car. You can make 20 to 100 bucks a day renting a car that otherwise would be just sitting there.
Here is how to do it
How to rent my used car
The way to rent a used car is like we said before visiting one of the P2P carsharing companies that are available in your area and signup.
* Buy a car to work for you
* By a fleet. If you have many cars, you can potentially make 10k/month on these sites
* Look into buying old awesome cars, collectibles, vintage cars
Hoe much money do I make renting my car
You can make 10k/month with 10 cars, but it is common that a person makes an average of 700 bucks a month on a simple Toyota Corolla
Rent my car with Turo
Hire my car with HiyaCar
Hire my car with Getaround
Hire my car with Drivy
How to get money short term (not now)
Here we talk about ways you don't get money now, but you actually learn about the roads that exist that will take you to a better future. We do these things ourselves.