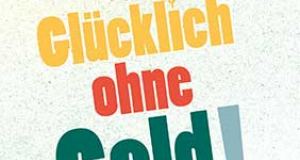 Some people have consciously chosen for a life without money. Raphael Fellmer and his family have been living without money or income since 2010, "to increase consciousness about responsibility, that we all carry for hunger, injustice and environmental damage." Raphael is living in Berlin with wife and children. He has been on TV several times. He's also working with Foodsharing.de, a project that encourages people to stop wasting food and giving out food for free to those who need it.
Happy without money
In 2014 Raphael's book Happy without Money was published.
Read more
all in German:
Forward the Revolution Official Trailer from Lemon Face Films.