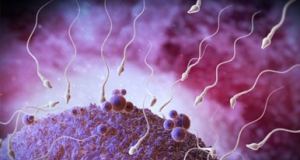 Make money donating sperm
If you need money now the question of whether or not becoming a sperm doctor may not have crossed your mind. Sperm banks are constantly in high demand and assuming you pass their criteria it should be no problem for you specially if you are young. You can make as much as $125 for each acceptable sperm sample. The rejection rate is pretty high, lets be honest here, but chances are that with enough tries you should be able to qualify.
This is valuable and honorable work actually. You help families, contribute to medical testing such as genetics tests and as a plus you get regular free health screenings.
You get paid the more schooling you have, the taller you are and so on... true! PHDs earn more. Graduated from Ivy League schools? Better, as seen in this article.
How to donate sperm
Do I qualify to donate sperm
It will depend on a number of factors if you are qualified to be a sperm donor. In general here are some qualifications:
You live within 1 hour of the sperm bank>
You are between 20 and 40 years old
At least 5 feet 7 inches tall
Commit to at least 6 months of regular donations
You are a legal resident
Have a medical history
Have a college education
How much do sperm banks pay
How much money you can make donating sperm varies from companies. For example, if you have a childhood photo, you can earn extra. Completing a blood exam can earn you as much as an extra $500. It also depends on the sperm count.
How to get money short term (not now)
Here we talk about ways you don't get money now, but you actually learn about the roads that exist that will take you to a better future. We do these things ourselves.