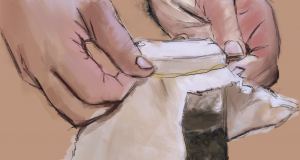 Something I haven't paid much attention to so far, on Moneyless: self-sufficiency. I wonder. Is it because I've always lived in a city? Or because I love travelling too much, which makes it hard to stay in the same spot?
I personally haven't turned into a hobby or lifestyle: to be able to live without external help. On the other side, I've lived some days in Portugal from fruit that I found on the road. But I haven't gone further than that.
I don't yet have plans to take this direction in the near future. But I would like to add more information about this on Moneyless.org, with more information about people who are living this way and for example about eco-villages and intentional communities.