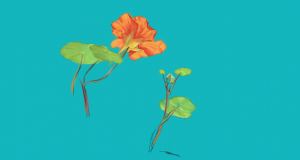 Fruit such as strawberries, apples and raspberries don't have to come from a supermarket. You can find it in your street, a park or a forest near you. You can reap this food relatively often. And except fruit there are also chestnuts, dandelions, wild herbs and a lot more.
This activity of finding food is often called Urban Foraging. It is advisable to know what you can and can't eat, and where to find good food. For many areas there are websites. For example for Amsterdam there's a map where you can find usable food. It is encouraged to add new spots. In Dutch there's also a entire wiki, a website with a whole lot of information about eating wild food.
Manual
There's a good manual in English.
Here are four guidelines to stick to for smooth operations:
Be friendly: ask permission if it's unclear who the owner is of a specific tree.
Be generous: how much do you really need? Only take what you want to eat, leave the rest for others.
Be alert: watch out for chemical crap on trees or plants.
Be careful: don't pick rare or protected species.
We have more tips about free food here on this website.