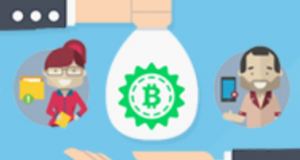 As I'm writing this the total market cap of cryptocurrencies is 60 billion dollars. I expect that in a decade from now the total market cap will be at least 1 trillion dollar. I'd like to automatically buy various cryptocurrencies every month, for example 100€ every month.
Erik Finman was once a 12-year-old who happened upon the budding world of cryptocurrency in 2011, back when Bitcoin cost about $12 for each piece.
Today, Erik Finman is an 18-year-old owner of 403 Bitcoins, valued at US $2,384.33 for each piece, as of writing. He is now holding cryptocurrency worth $960,884.99 - a few Bitcoins shy of being a real-world millionaire.
Bitcoin continues to be a volatile digital currency, but it's still shaping the way to the future. Success stories like Finman's fill us with hope that digital currency is here to stay and take over. In this new world of finance, despite all the advancements, we need to remain diligent and cautious when making out investment decisions.
What are the benefits of having a Bitcoin Saving Account? Here are some of the reasons why people are starting to turn to the economy of blockchains and Bitcoin wallets!
It is a completely digital asset. The future sees a cashless society. Bank robberies will soon become a thing of the past. There are never any transaction fees and other superfluous requirements. The concept of every individual having a record of every transaction in the history of Bitcoin also proves how far security has come.
It is present and accepted worldwide. The Bitcoin seems to be flourishing, as many large and reputable companies have started accepting these currencies for payment. If they see the future of the Bitcoin, why shouldn't you?
It cannot be taxed. Since the Bitcoin is a decentralized currency that is not administered in a single location, it is a truly global asset that cannot be taxed. There is no such thing as a maintenance fee for Bitcoin. Taxes are one of the main reasons a large part of our income is shaved off.
These are just the simplest benefits that a Bitcoin savings account would give a regular citizen of the world. With a low-maintenance, high-security cryptocurrency, a large part of you savings could steadily grow in amount - even to an exponential level if conditions are right!
Bitcoin pension
Imagine you had started saving for your pension by buying Bitcoin in 2010, as a 60 year old guy. Even if you had only put in 10$ per month you'd have millions available for your pension.
The possibilities available now
Coinbase
Coinbase's fees are a bit steep but you can set up monthly orders. So if you set up a monthly order from your bank account to Coinbase you can use that to regularly buy Bitcoin, Ether or Litecoin.
coinbase.com
Bitfinex
You can lend out Bitcoin for a fee on Bitfinex. These coins are then used for margin trading by traders on the platform.
https://www.bitfinex.com/
Magnr
Magnr can give you interest on your BTC.
https://magnr.com/
Coinstaker
https://www.coinstaker.com/bitcoin-finance/savings-account/
Further reading
https://bitcoin.stackexchange.com/questions/12453/automatically-buying-b...