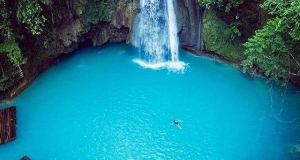 The Philippines is one of the top remittance receiving countries. The Overseas Filipino Worker is a local icon that represents hardworking citizens who strive to find good opportunities on different soil. The hardship and the loneliness is completely justified by the thought of sending good money and comfort to their loved ones in their native country.
The Philippines is already an archipelago, which makes transport and communication a challenge for its citizens. Because of the fast ramp-up of technology, the Philippines has learned to adapt and connect in the brave new world, being used to the long distance connections between several island groups.
Here are some facts that may help you have an easier time with money transfer to the Philippines
The biggest remittance services do business here. For brick and mortar stores, Western Union is dominant in the industry. There are also lots of newer businesses doing well, namely Xoom, Remitly, and more.

Don't physically send cash over mail or through a person. Filipinos, being rather unassuming about people as part of their hospitable character trait, tend to trust people and hard cash. However, human error is one of the worst ways to lose money, especially in 2017. If you have fears about safety, research money transfer businesses and read reviews on their services. It's really better than losing physical money, without any proof or receipts.

You can have family in the country use ATMs. You can send over the debit card to your loved ones in the country. Cirrus, Maestro and the like are available in most of the ATM machines, just like our local Bancnet. Not however most ATMs would charge PHP 200 for each transaction - ouch!

Finding the best way to send money to the Philippines should never just be a matter of costs. Saving money is good, always, but keeping the money safe is even better. If you are sending money to the Philippines to support your family, do them a favor and find a secure way to transfer the money through various online services available today.