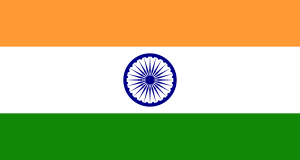 India is the #1 country when it comes to remittances, in terms of US Dollar billions. This means that they are the top overseas workers that send the most money to their home country. According to the World Bank Factbook, US$ 72 billion was remitted overseas back to India in 2014, corresponding with the country also taking the top spot in emigrations, amounting to 13 million emigrants in 2013. The worldwide scope of Indians makes for an impressive representation everywhere you go.
This has been a great help for the amount of cash that is entering the country of India. Through several remittance businesses and even more coming online, sending money is now a walk in the park compared to difficult, slow, and nerve-wracking transactions a few years back.
Here are some facts on money transfer to India that you might need, for useful information and amusing knowledge purposes!
The biggest remittance companies do business here. For brick and mortar stores, Western Union is dominant in the industry. There are also lots of newer businesses doing well, namely Xoom, Remitly, and more.

Banks are a (more expensive) option. Rest assured that banks will be able to do transfers as well, at the risk of higher rates and slower services.
There are many great online options. Tired of the extremely short schedule of banks? Online banking is operational 24/7, so online remittance is also on-time and globally operating. Use tools like CompareRemit to be able to address your concerns about the companies you are considering.

Use staffing software to do automatic payments. Do you need to send money to India for manpower services there? Services like Hubstaff, those specializing in remote staff solutions, would assist in this transfer and make this an automatic payment.
India is, without a doubt, becoming a global center for businesses due to its number of emigrants and business process outsourcing companies who have set up shop. Remittance businesses are sure to find more ways to give clients faster, friendlier, and more convenient ways to send money to India.