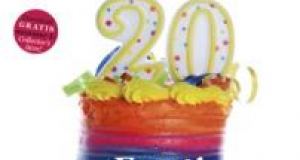 There are some interesting magazines out there related to consuming and spending less money. In the Netherlands we found three:
Mug Magazine (Mosquito Magazine) is a free magazine for people on a small budget. It is available in and around Amsterdam. Mug contains a lot of information about rights of people living on a minimum wage. A lot of tips for saving. You can also check the magazine online (in Dutch).
Mugweb is the online platform of the magazine. Background and news about poverty and saving money.
Also Gelukkig magazine contains a lot of tips about saving money. It's been around since 2010 and is meant as a counterpoint to all magazines that are inciting people to buy buy buy. There's a lot of information about how to get around nicely with just a bit of money. Tips for being more creative, information about "toeslagen", where to go for information and how to progress with your monetary issues.
The magazine is written and published by Henderina of The business house wife. On the website Spaarcentje you can find two reviews of the second en het fourth issues.
Enough is the magazine about saving money and living with less stuff. Or: living with more quality, less BS and more time. It's published 4 times a year and is chuck full of tips for a more creative life with less money.
In 2013 the magazine has been around for twenty years! The special edition is freely available online.
Do you know some good magazine about living with less money in your country or city? Let us know!