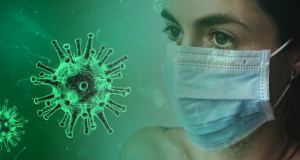 With the Corona Virus pandemic, many economies have been left on their knees. Employees have not been spared either. People have lost their jobs, others have to bear with a pay cut, while others have seen a reduction in their job hours. Millions of residents in the United States are facing face serious financial crisis in the wake of this pandemic. The US has become the epicenter of Coronavirus by registering the highest number of Covid-19 confirmed cases.
This is a pandemic that is affecting almost all economies in the World. If you have been faced with an income disruption or lost your job, this is something that you will need to negotiate with your landlord. This article will provide you with some ideas that can help you not to be evicted, at least in the wake f this pandemic. Governments around the world are protecting tenants by providing rent relief or banning eviction by landlords.
Ban on Evictions and Provision of Rent Relief for those who Can't Pay Rent
Many states in the US, such as Los Angeles, Boston, Kansas, Miami, New York, Seattle and Sacramento, renters have been granted eviction moratorium. The eviction moratorium is for those who can't pay rent due to Covid-19. This is for renters who have been affected by Covid-19. To protect the landlords, renters with hardships have up to six months to repay owed rent due to Covid-19. As a tenant, if you are in self-isolation or have been infected with Covid-19, you are not obligated to inform your landlord. However, if the landlord wants to visit or to inspect the property, then you can inform him. However, during this pandemic, landlords should avoid visiting the tenant's premises.
In the UK, the Prime Minister, Mr Boris Johnson promised that the parliament would bring a motion to prevent tenants from eviction. National Housing Federation through Kate Henderson also said that tents who fall behind or can't pay rent because of Covid-19 should not be evicted.
In Canada, different provinces have put in place measures to protect tenants. Provinces like the British Columbia, New Brunswick and Alberta are offering rent relief to tenant who have lost jobs. Tenants who are adversely affected will start receiving a minimum of $500 per month. Other provinces like Nova Scotia and Quebec have suspended measures that would allow landlords to evict a tenant.
The Australian Government trough the Federal Government and National cabinet have stated that all eviction of tenants must be halted for now. All tenets with financial distress due to Coronavirus must not be evicted.
For any eviction, the landlord has to give a reason. If the reason is not related to Coronavirus, then the eviction notice must be at least 14 days.
In other countries like India, the government is protecting doctors and nurses who are treating Covid-19 from eviction. Union health Minister condemned the eviction of a tenant nurse who was helping to combat the disease after it emerged that reports of doctors' and nurses' eviction had become rampant.
In other countries like South Africa and Kenya, the government is requesting landlords to waive or reduce rent for tenants who have been affected by the pandemic. In Kenya, the government is requesting utility providers not to disrupt provision of essential services such as electricity and water if their customers fail to pay due to the pandemic.
Apart from the above states, many countries have put measures to protect tenants. You need to check how your authorities are protecting you during this pandemic. If you can't pay rent due to Coronavirus, the key point is to seek help.
Wage Subsidiary or Leave Payment
States and countries have different government's wage and subsidiary payments for their workers. For instance, in the UK, the government is willing to pay wages to employees who are not in a position to work due to Covid-19. Where the employer has kept an employee way, the government will pay 80% of their salary. This is because many businesses are almost collapsing and cannot keep their employees.
Apart from the government protecting you as a tenant from eviction, these are some other ways in which you can use at least not to get evicted. You must be wondering, "What if I can't pay rent due to Coronavirus?" In areas where governments have not put in place measures to protect a tenant, try this:
Notify Your Landlord if You Can't Pay Rent
If you have lost your job or your working hours, have been disrupted or in whatever way Covid-19 could have affected your income, notify your landlord. Most landlords would be willing to keep their tenants as long as they can cooperate during this pandemic. This does not mean you can't pay rent due to Covid-19, but at least make a partial payment and agree on how you can pay the rest.
Negotiate a Payments Plan
If you can't pay rent because of the corona virus, it is better to at least pay partial rent and show willingness to pay the remaining rent. Negotiate with the landlord how and when you will pay the remaining rent. It will be best if you consider having the payment plan in writing to have a basis of reference in the future.
If you know well that you can't pay rent due to Coronavirus, it is also wise to let him know and request him if he can wait till you get some income. The idea is that you need to be honest and realistic. Don't make promises that you doubt if you will fulfill. Let the landlord understand that you are not requesting him not to pay but at least to have you and bear with you during the pandemic.
The landlord could be servicing a loan or he may be in dire need of money than you. Therefore, approach him with adequate respect and empathy.
Look for Help Elsewhere
If you fail to agree on a payment plan with your landlord, then you need to look for help elsewhere. You could be having friends or relatives who can unhook you from your problems. Alternatively, banks also are helping their clients during this time of the pandemic. You can take advantage of the assistance that banks are offering. However, be careful when borrowing a loan. Before getting one, think if you are in a position to repay the loan. It wouldn't be a good idea to try to get yourself out of problems and you later find yourself into even more significant challenges.
What you Need to Know about Coronavirus
Coronavirus (Covid-19) is an infectious respiratory illness caused by a Coronavirus. A majority of people infected with the Covid-19 virus will have mild to moderate respiratory symptoms. In such cases, the disease can be treated without specialized treatment. However, older people and those with medical problems like diabetes and cancer will require special medical attention. The virus spreads through droplets of saliva or discharge from the nose. This can be through coughing or sneezing by an infected person.
To protect yourself against Covid-19, you need to wash your hands regularly with soap and running water for at least 20 seconds. If you cannot access water, you can run your hands with an alcohol-based sanitizer. Also, avoid touching your face. There is no proved treatment for Covid-19.
Conclusion
The economies are struggling and this is trickling down to citizens with the loss of jobs or employing having to bear with pay cuts. However, this is an issue that is out of control for both the government and citizens. Therefore, as scientists continue to work hard to find out a treatment for Covid-19, landlords need to bear with their tenants and agree on a payment plan. At least for now, it is time for them to be kind to their tenants. However, the tenants must cooperate and willing to at least make partial payments for now.
Read more